Jasper is all about Walking on the Wild Side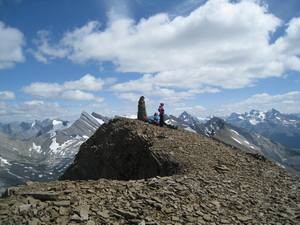 Jasper has been called the Gentle Giant. Although we are the largest Rocky Mountain National Park in Canada, the pace is more laid back, less touristy and defiantly more focused on nature than the very busy Banff National Park. A perfect place for a guided hike.
With hundreds of trails to choose from, we are a hiking paradise. From gentle valley walks around be-jewelled lakes, to climbing through fragrant subalpine forests to reach alpine meadows festooned with wildflowers, Jasper has it all. Our guides are local, fully certified interpretive guides that will uncover stories about nature and history as they take your safely into the wilder places in Jasper.
We'll take you into the soul of this incredible Unesco World Heritage site. We welcome you to walk on the wild side with us.
Why private guided hikes?
Having a guide to yourself is pure magic! It makes it your day, focused on your interests and fitness level. Want to gain some extra elevation, perfectly happy to stop for a nap, want to watch marmots and pikas dance through rocky slopes without worrying about "the others"? Then a private guided hike is for you. You will walk away with your own special connection to an amazing mountain environment.
A family affair?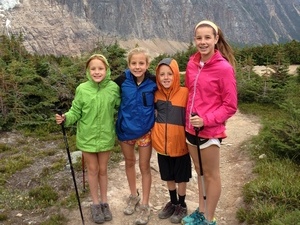 We love kids! Teenagers? Bring'm on (some of our guides even have their own). Little legs? We take smaller steps. Many families have told us that their kids hiked much longer and without whining, because we kept them entertained and encouraged.
Hiking is for the dogs too
Have a dog? They are welcome, on leash, on some trails. There are trails in Jasper National Park that restrict dogs for good conservation reasons. But much of Jasper is still welcoming to dogs on leash.
2018 Prices
Full Day Private Hike

1-6 people CND $375.00 for the group

6+ people CND $89 person
Half Day Private Hike

1- 6 people CND $350 for the group

6+ CND $69 person
2.5 hour Private Nature Walk

CND $1 -6 people  CND 300 for group

6 + people CND $ 29 per person
Maximum group size is 12
All prices in Canadian currency ! Plus 5% gst